A special spot in the Italian Riviera called Versilia
I spent one week in the beautiful Camaiore, a stunning part of the Italian Riviera surrounded by the Apuan alps. As soon as we arrived, I immediately fell in love with the clear blue waters which danced along the golden stretches of Lido di Camaiore. Colorful bohemian tents lined the sandy shores vertically with German precision.
I was especially excited for this trip because I bought the Phantom advanced, an epic drone which captures our world in 2.7K HD, just the day before. Every morning was dedicated to long romantic walks learning how to fly Casper (yes it has a name!) and I can't express how much adrenaline I got each time I flew it. The footage is incredible and the transmission distance goes up to 5km! I've included the YouTube video I made below!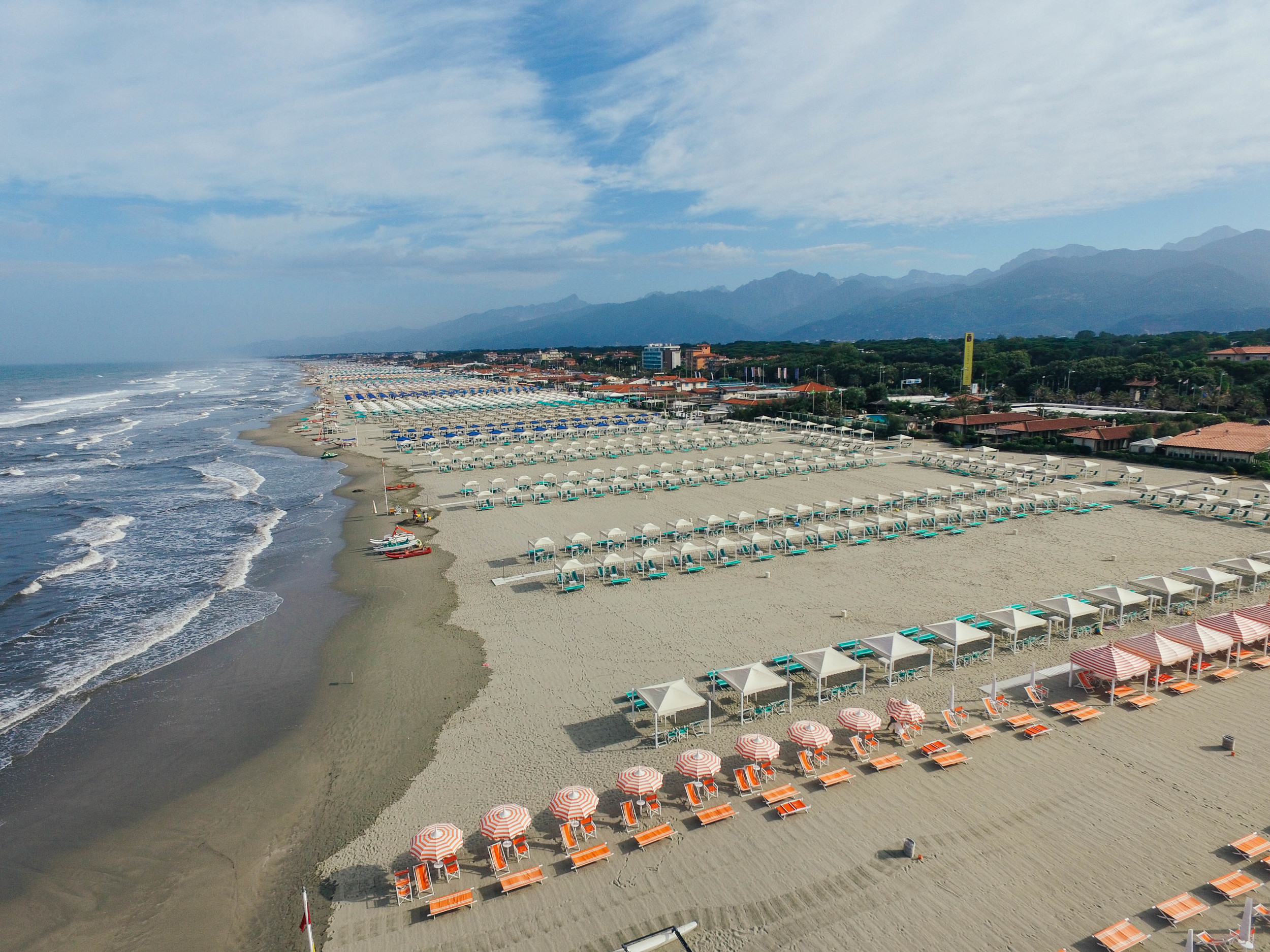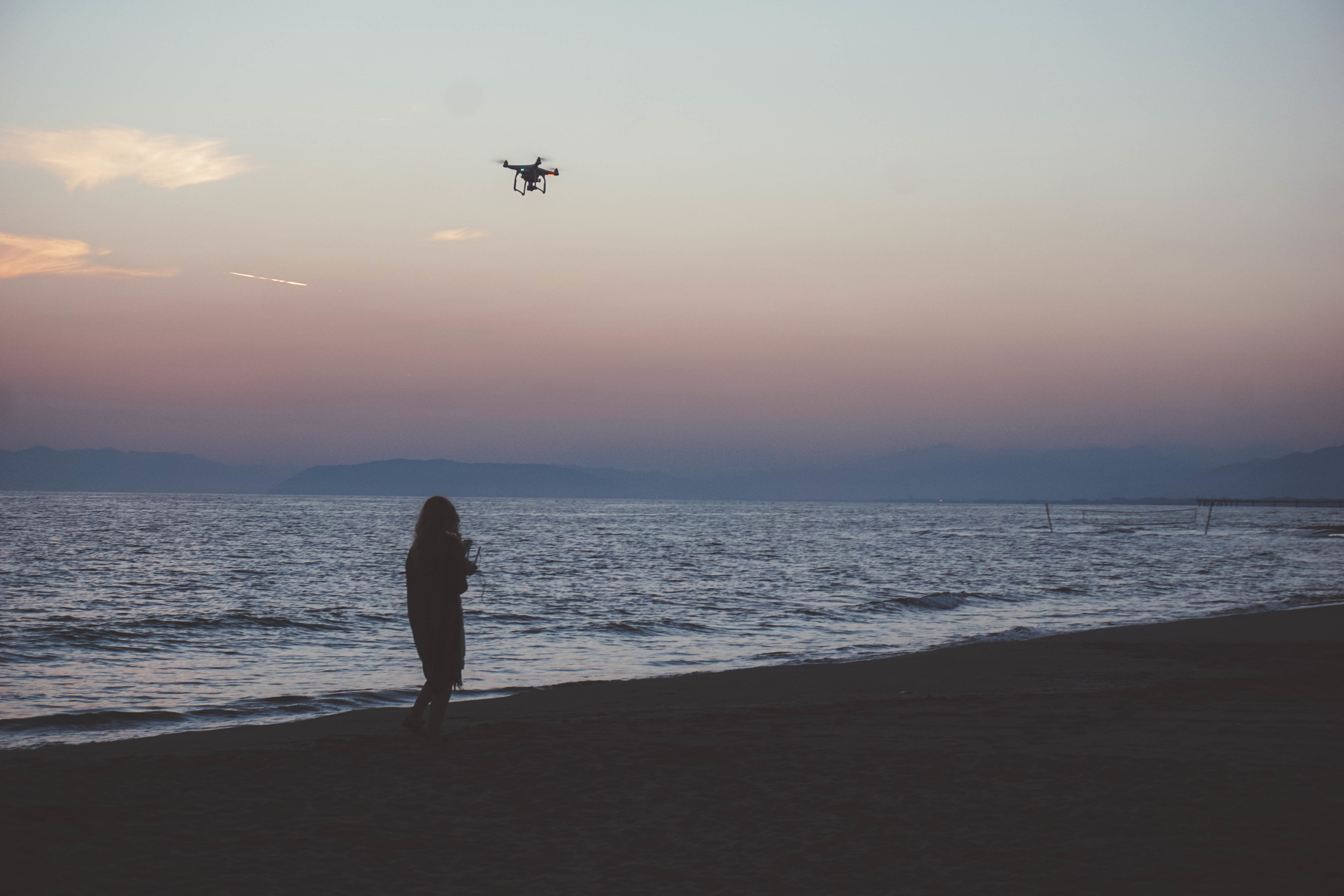 I stayed at UNA Hotel Versilia (www.unahotels.it), a sea front boutique hotel located between Forte dei Marmi and Viareggio. It was one of those places that will make all foodies jump out of bed in the mornings; cripsy pancetta, fluffy golden pancakes, handmade omelettes, fresh pressed juices with fruits and veggies from the region and the most impressive selection of Italian cakes and biscuits.
During the day we lounged around the outdoor pool which was surrounded by iconic Maritime Pine trees; the ultimate spot to get lost in our summer books. The afternoons were spent playing tennis with my brother or relaxing in the steamy hammam.
On our last night, my family and I went to the rooftop garden restaurant for a dinner. We watched the sun turn from orange to pink as it disappeared behind the horizon. We selected our dishes from a trolley loaded with a selection of colorful fish of the day. For me, there is simply nothing better than freshly grilled seafood! It was a hot Italian summer I will always remember, one of those nights where you wish you could freeze time.
How to get here: Via Pisa G. Galilei (PSA) which is 38 km away. I flew from London Luton and only paid £200 for a last minute return.
Where to eat: There were three spectacular restaurants you MUST visit.
Ristorante da Clara £: This restaurant was recommended by our hotel and we came here on our first night. It was everything we could have dreamed for; family owned restaurant making traditional Tuscan cuisine for a humble price. We came back here at least three times and my favorite dishes were the Spaghetti allo Scoglio and Pappardelle alla Marinara.

Bagno Patrizia ££: This was actually the seaside resort we went to get our lunch aperitivo and lunch nibbles. One of the evenings we came here for dinner and were just amazed. The beach tents were cleared and lined instead with wooden dining tables and candles across the sand. Opened in 1962, it is a traditional family owned location which I can only highly recommend!

La Cantina da Bruno ££: At the end of our meal, the restaurant owner called Rosetta came over and gave us all Italian kisses and frosty lemoncello. My mom had the lobster linguine (Linguine all'Astice) which was only €11! There was a couple of gentlemen sitting next to us devouring a popular local dish called Bistecca di Vitella with red wine and a pineapple drenched with rum for dessert.
Let me know if you have any other recommendations in the area! Bella Italia!
Kat Caprice
Business graduate from the romantic Roman city of Bath, starting a career as a digital consultant in London. This website started in 2015, consisting of carefully curated edits of photography and personal thoughts ranging from travel, food, fashion & everything in between.