Kitesurfing Paradise, Tarifa
Tarifa is the kiting capital of Europe. It has a massive 10km long bay where you can kitesurf along the whole length. The infamous winds go up to 40-50 knots between May-October and there are around 300 days of glorious sunshine a year.
I'll be honest and say that when I signed up to kitesurfing, what I really thought I was signing up for was windsurfing. It really only clicked when we were driving up to our hostel and I saw millions of kites in the sky and realised THAT'S what we were going to attempt to do. Being tied up to a 7 meter square kite with a board to my feet was definitely going to be challenging.
We rocked up to the beach in our wetsuits and super sexy helmets and vests; basically bullet proof. The plan of the day was to learn how to control the kite on the bay, then learn to body drag across the water using the power of the kite, and then do all the above on a board!
I think I went through all the emotions the human body can endure in a day. From pure ecstasy and excitement to exasperation and fear. I even fully gave up at one point after being pulled across the beach and loosing control of the kite. If it wasn't for Ruby strapping herself onto my harness to practice together, I don't think I would have gotten over my fear. It felt reassuring that if I was going to fly over to Morocco (which was only a surprising 15 km away) we were in it together. She was my ride or die chick.
We arrived the day before and relaxed over a couple of drinks in a local surf shack. Tarifa town is a beautiful old walled town with stunning cobble streets that wind into tiny labyrinths. The tapas are absolutely delicious and you will also find many restaurants with heavy Moroccan influences.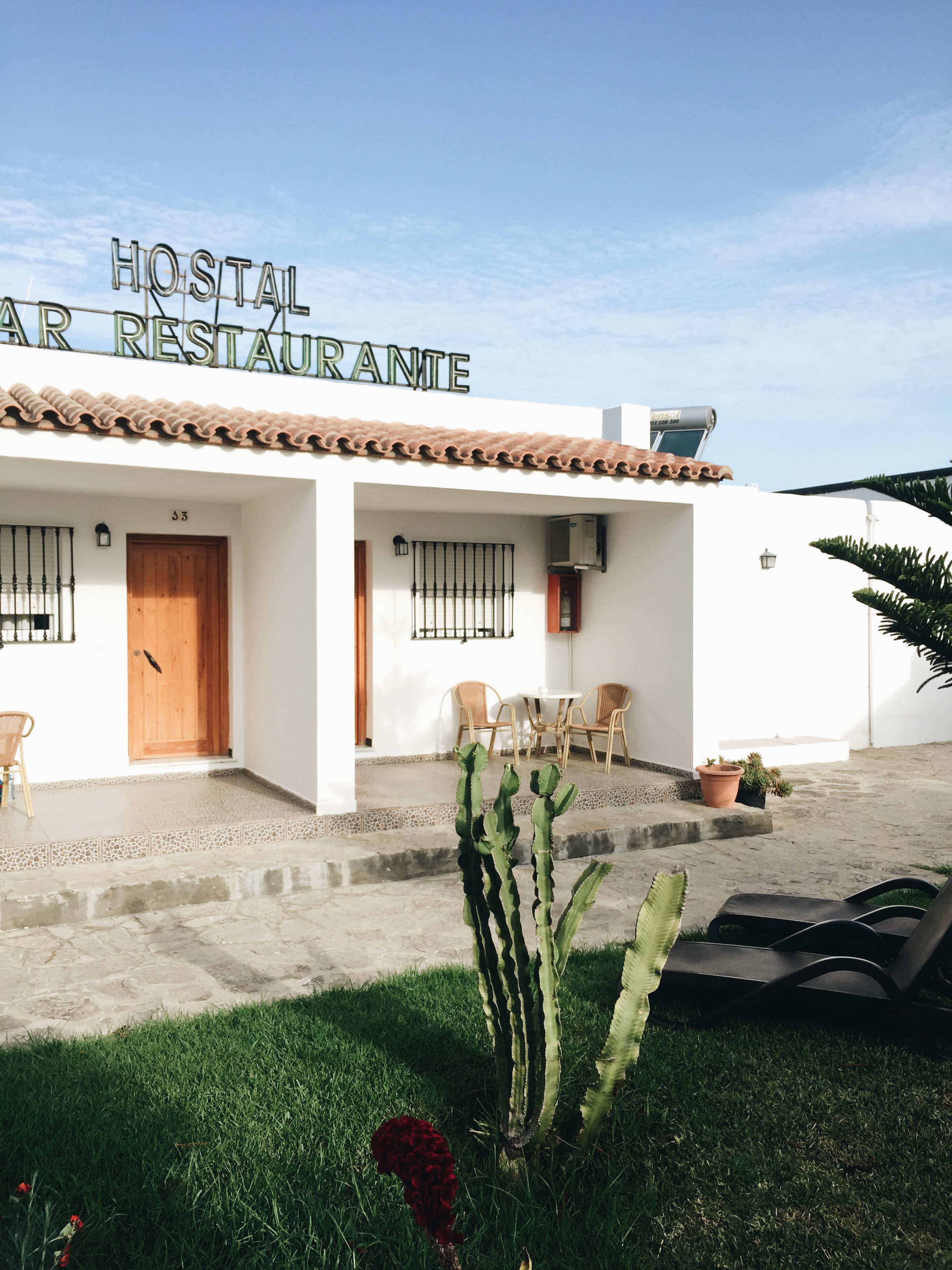 Price: Range between 160-200€ for 8 hours. This includes an instructor, equipment and 3rd party liability insurance.
How to get to Tarifa: We drove 2 hours from Seville, but you can also fly into Gibraltar (30 mins drive) or Malaga (2 hours drive).
Kitesurfing has to be both one of the most exciting and terrifying experiences I have ever had. My mistake was 1. to get the sport completely wrong and 2. to completely underestimate the power of the kite. If you get those two things right, you are already on a much better start than I was!
Kat Caprice
Business graduate from the romantic Roman city of Bath, starting a career as a digital consultant in London. This website started in 2015, consisting of carefully curated edits of photography and personal thoughts ranging from travel, food, fashion & everything in between.